Due to the ongoing COVID-19 challenges facing our Nation, Army senior leaders have made the decision to cancel the 2021 Gainey Cup - Best Scout Squad Competition. We will continue to fight through this pandemic, and ensure that when 2023 rolls around, we are ready to execute the best world-class competition to date. Sullivan Cup 2022 will be conducted in spring 2022. Please keep watching our social media pages for more information and updates. 
The Cavalry and Armor Association's mission is to disseminate knowledge of the military art and sciences, with special attention to mounted maneuver in ground warfare; to promote the professional development of its members; and to preserve and foster the spirit, the traditions, and solidarity of the Cavalry and Armor in the Army and Marine Corps of the United States.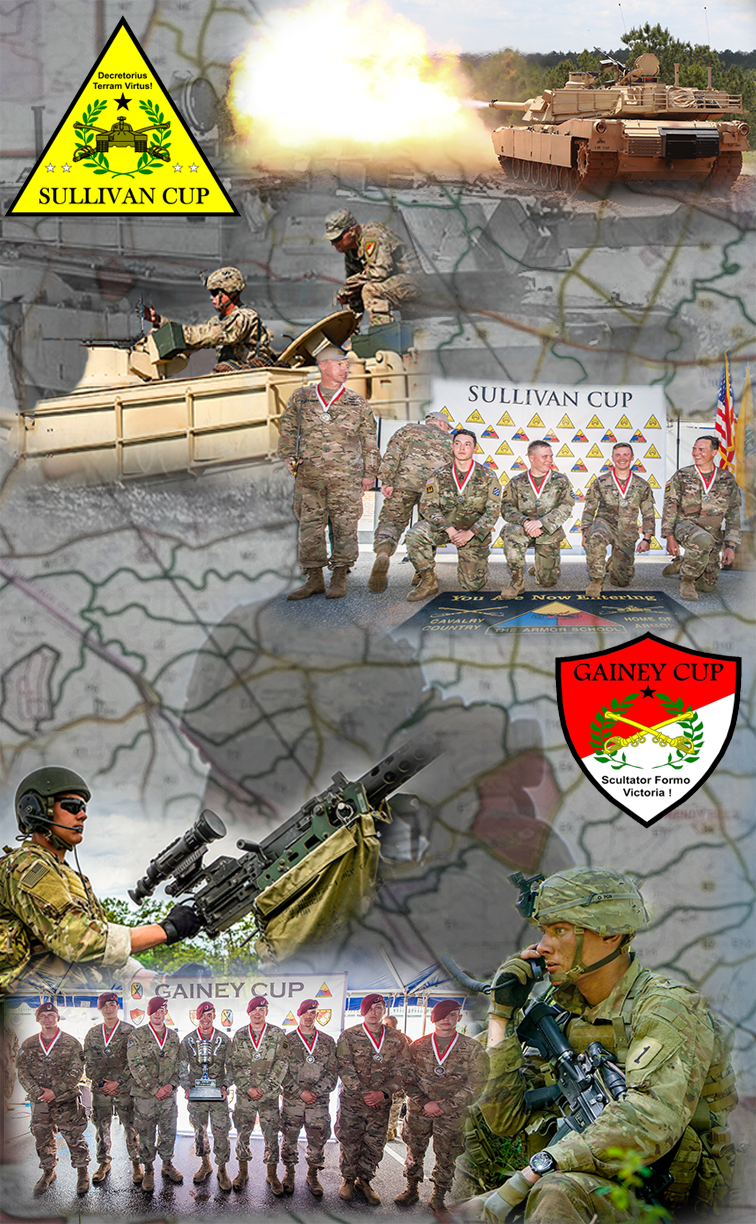 Contacts:
Britta: caa1@cavalryarmor.com
Trish: caa2@cavalryarmor.com
Award Nominations: Please email the signed nominations at least 3-4 weeks before the presentation date.
For additional information about eligibility or processing contact the national association office directly by calling 706-563-5714.